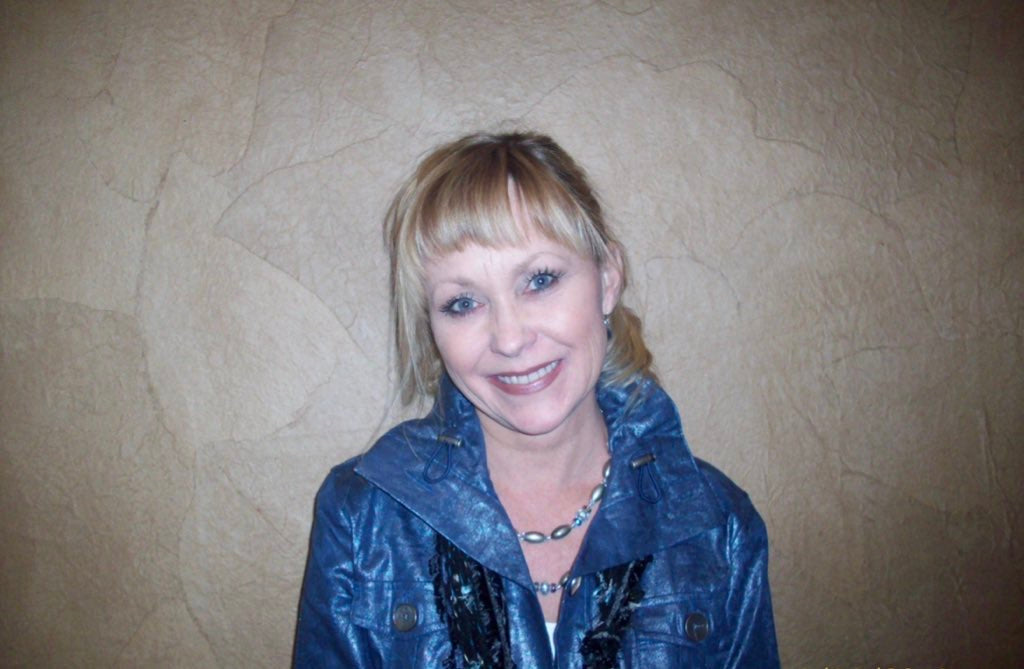 Who we are
Blank began as a title and preface to a book that was never written. My mom Robyn was the intended author, and she began writing not long before she took her own life in June of 2012. Blank is more than a brand promoting mental health and domestic abuse awareness. Blank is a passion project dedicated to continuing on a legacy of love and acceptance through human connection and shared experience. Welcome to the movement.
Charitable partners
The woman behind the story
I want to let you know a little bit about the incredible woman who left this world far too early. Robyn was born in a very small town in Minnesota; a town of 80 people to be exact. She didn't have much growing up, and was bullied at school for her name and her stature. She was 5' 2" in height and a little firecracker who didn't take shit from anyone. Her childhood was tough and domestic abuse was something that was very familiar to her. When she was old enough to graduate highschool, she moved on to the big city all alone. She was something of a trailblazer, and always pushed the norm in pursuit of her own happiness. She was a big time rollerblader, and would regularly blade 100+ miles a week. She also LOVED to ski. As an adult she was a savvy business woman, and made a good life for herself. I remember growing up, she always told me about her early adulthood, and how she would work two weeks at a law firm, and then two weeks would be spent skiing during the winter season. As an adult myself, I now understand that this was her outlet from the darker sides of life. She met my dad at a party one night in the early 90's and after some time of long distance, made the move to Texas to be with him. I remember her as the brightest light in every room she walked into. You couldn't help but notice when she had arrived, and I know everyone felt the warmth of her presence right away. She was the most genuine and kind soul, and always did her best to make everyone feel included. She was the person to never let someone sit alone. She never met a stranger, and had this knack for making friends everywhere she went.
My Nana, who was her mom, was her best friend in the entire world. They would speak daily on the phone for hours on end. I know moving across the country was incredibly tough for the two of them, and the visits to see eachother were never long enough. In 2005, her mom passed away after a couple years of complications stemming from a massive stroke. She was never the same after that. I guess nobody ever is after losing someone so prominent in their life. Her depression really took hold of her after that, and she never seemed to be able to pull herself out. She saw a therapist, she took the medication, she did everything that she could've to ease the war in her own mind. I want to be clear in saying that depression and anxiety were not things that just came on suddenly when her mom died. She struggled with this for as long as she could remember. I think it was just the catalyst that she couldn't quite recover from despite her best efforts. In late May of 2012, when I came home from college, I remember thinking that she seemed really worn down. She seemed tired, and not the kind that a good night of sleep could help. We had a lot of really deep conversations and heart to hearts that I will cherish forever. June 29, 2012 she took her own life. She was an avid writer and loved putting her thoughts onto paper. It wasn't until she passed that I discovered she had begun doing just that, but about her childhood. That's when I found her preface titled "blank".
Life hasn't been the same since she left, much like when she lost her own mom in 2005. Sometimes it feels like it was never my life at all. There are days I have to double take someone walking by because I would swear it was her. Grief and loss are hard, and there's no right way to process it.
Maybe one day I'll write the book for her. Until then, I hope this brand can be a reminder that you are loved, you are needed, and someone's entire life would be turned upside down if you left. Someone would miss you every second of every day.
Contact
Contact us at:
Worldofblank@yahoo.com